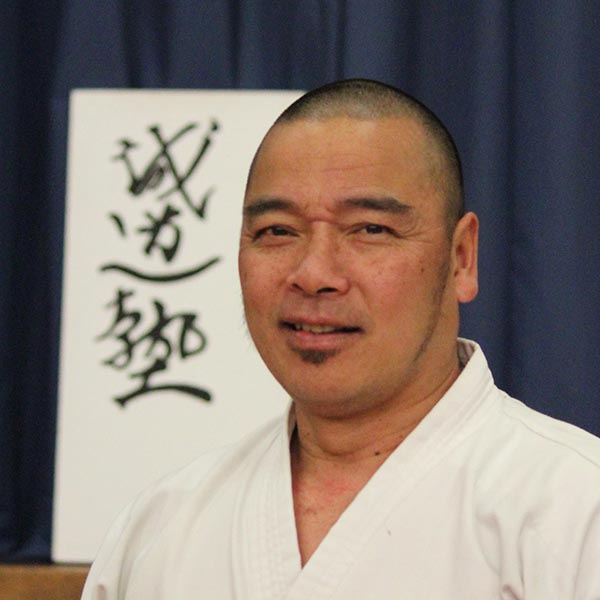 Kyoshi Garry Szeto
5th Dan
Kyoshi Garry began his Seido Karate journey in 1990, at Seido Wellington, under Sei Shihan Ben Otang (Sensei at the time). His first karate instructors were Sei Shihan Ben Otang, and Kyoshi Debbie Di Leva (Nidan at the time). Kyoshi recalls the classes were physically hard, etiquette strongly enforced by the Brown Belts and you made a point of greeting every Black Belt that was in the dojo BEFORE taking the floor.
Back then there were less then 20 Black Belts training regularly at Seido Wellington and Shodan grading's were a rare occasion that were celebrated by road trips with many of the Black Belts and senior Kyu grades travelling up the line to support the candidates to ensure there were enough people to assist with the sparring. I recall fondly travelling as a Blue Belt to Auckland and Te Awamutu Dojo's to attend Shodan grading's and the fun we had on a "Road Trip." Meeting at the Dojo at 5pm, and then heading off as a convoy of cars for the 6 - 8 hour journey, getting met at the dojo and billeted out for the night. Grading to commence by 9am, big social gathering that night, before hitting the road back to Wellington by mid day the following day. Very different scenario nowadays as road trips to support Shodan grading's are a rarity in the North Island as most dojos have sufficient number of Black Belts to cover the required sparring component.
Attaining his Shodan (Sept 1997) under Sei Shihan Danny Watson, Devonport Dojo. Nidan (March 2003) under Sei Shihan Ben Otang, Seido Wellington, Sandan (Sept 2010) under Jun Shihan Tony Gaeta, South Wellington Dojo, Yondan (Dec 2016) at the Christchurch Karate Camp under Hanshi Renzie Hanham, and graded to Godan in Wellington (Dec 2021).
Each of these people and the members training in the dojos at the time, have played a significant role in the development of his character, how he teaches his students and why he continues to practice Seido Karate to this day.
"Each Branch Chief had their own style, way of teaching and expectations of their students.  Their unique personalities have provided me with a varied and different perspective to training students and how to positively share the Seido philosophy to each student who walks through my doors.  I fully embrace Kaicho's philosophy that karate is for ALL and I take this responsibility seriously to provide a physically and mentally challenging but caring and supportive dojo environment for my students to train in.   However my older brother Kyoshi Ken, Branch Chief of Seido Lower Hutt remains my single greatest influence for continuing training in Seido Karate ...  His vast martial arts ability, knowledge and teaching style continues to amaze me to this day."
Kyoshi Garry is the author of the New Zealand Seido Karate history book "In the Shadow of the Future" A 530 page book capturing a 50 year history of Seido Karate and the Christchurch Shibu Dojo with it's Kyokushinkai origins.
"This book project has connected me with ALL of the New Zealand senior Seido Karateka, and many Seido Karateka throughout the world, and I feel truly blessed to have been able to spend quality time with so many Seido Karate seniors who have dedicated such a large segment of their lives to Seido Karate. The one on one conversations had with all who contributed to this book, is something that I will cherish always and something that I do not take for granted. Thank you to Hanshi Renzie and Hanshi Andy for the confidence and trust placed in me to capture this history".
Kyoshi Garry has trained in dojos throughout New Zealand, Tokyo, Geelong and Bayside, Melbourne and has attended Seido Karate special occasions such as the 25th Aichi Anniversary celebrations in Japan, Geelong Dojo 40th Anniversary, Timaru Dojo 40th Anniversary, Nelson Shibu Dojo 40th Anniversary, Dunedin Dojo 40th Anniversary Te Awamutu Dojo 40th Anniversary and Christchurch Shibu Dojo 50th Anniversary celebrations.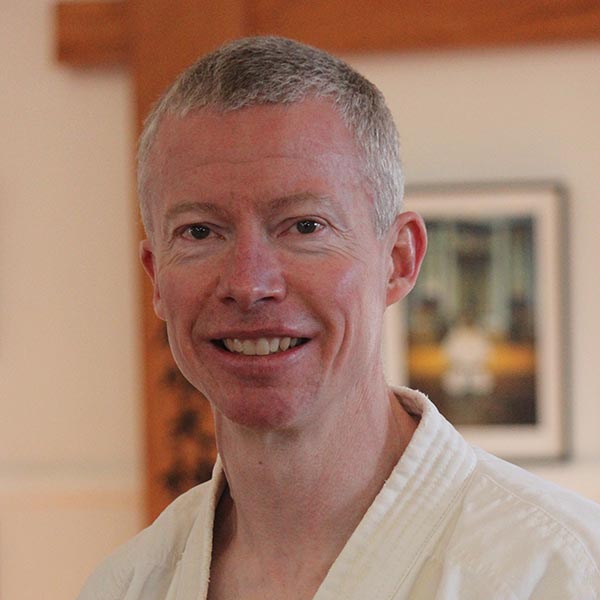 Kyoshi Bruce Millard
5th Dan
Kyoshi Bruce began training in martial arts in 1990, practising New Zealand Freestyle Karate while at Massey University. After leaving University and moving to Wellington, he started practising Seido Karate in 1994 under Sei Shihan Ben Otang.
He gained his 1st Dan Black Belt in 2000. He spent a four year OE in England, training at the Seido Karate Chiswick Dojo in London between 2001 and 2005 along with many other ex-pats.
Following his return to NZ, he resumed training at the Wellington Dojo, and eventually gained his 5th Dan Black Belt in 2017.
Aside from the health benefits of engaging in a physically and mentally challenging pastime, the life-long friendships formed throughout his training have been his biggest reward.
Kyoshi Bruce has enjoyed a close relationship with the Seido Karate Northland Wellington Dojo since it was established in 2017 and regularly assists Sensei Garry with teaching the students of this dojo.